&nbsp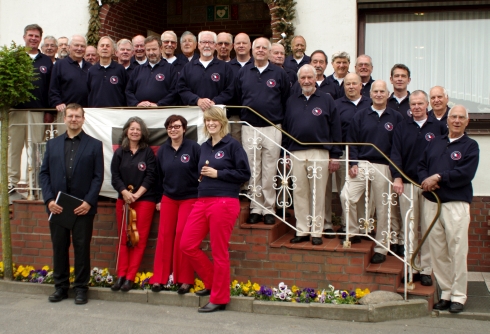 Klicken Sie auf das Bild, dann wird es größer, mit den Scrollbalken kann man die Position verändern.
Klicken Sie sich durch die Seiten und Links und erfahren Sie viel Interessantes über uns, unsere Musik und unser Umfeld.
Über das Kontaktformular können Sie Buchungsanfragen stellen und neben den Konzertkarten auch unsere CDs bestellen.
Schalten Sie ihre Lautsprecher ein und hören Sie ein Kurzprogramm unserer CDs.
Hierzu " Unsere CDs " anklicken und dort auf die unterstrichenen Felder klicken.
Sehen können Sie uns auch über den Link "Der Lotsenchor bei YouTube"
und bei YouTube direkt.
Für den Inhalt der externen Links übernimmt der Chor keine Verantwortung.
Viel Spaß
Welcome to the Hamburger Lotsenchor.
To enlarge the picture, simply click on it.
Click your way through the pages and links and learn many interesting things about us, our music and our surrounds.
Go to "Kontakt" to ask about bookings, order concert tickets and our CDs.
Turn up your volume and listen in on short samples of our CDs. Click on "Unsere CDs" to navigate your way to a sample of the songs.
You can also find us online via the link "Videos from Hamburger Lotsenchor or by looking at youtube for "Hamburger Lotsenchor".
The link "Hafen Hamburg" offers many interesting facts about the port of Hamburg.
The link "Schiffspositionsplotter" gives you a real time picture of which ships are where on the river Elbe and in the port of Hamburg and which direction they are travelling in.
The choir does not take any responsibility for the contents of the external links.
Translation by Anke Stam, Australia
Enjoy!